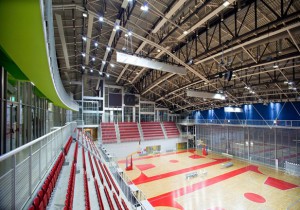 The competition formats for the ESBA Championship in Poreč were finalized this week. With the number of teams varying greatly from category to category, different competition systems will be used in the championship, which will be held on June 11-18.
Poreč'16 is set to become the biggest event ever organized by the European Seniors Basketball Association with 49 registered teams from 12 different countries. Overall, a staggering of more than 100 games will be played in the championship across all 12 different categories.
To find out what system of play will be used in each category, visit the Competition Format page.
We would also like to remind you that the registration deadline for Poreč'16 3×3 Open and the Spalding 3-Point Contest is open until May 23rd.
For more information about the Poreč'16 3×3 Open the Spalding 3-Point Contest, please visit the appropriate sections of the website.