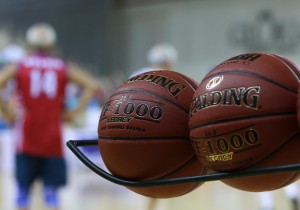 The European Seniors Basketball Association is pleased to announce Spalding TF-1000 Legacy as the official ball of Poreč'16. It will be the third consecutive year, when the American sporting goods company Spalding is teaming up with ESBA.
Size 6 and 7 basketballs will be used for women and men competitions during the main competition, the 3-on-3 tournament and the Three-Point Contest.
Furthermore, Spalding will be the official sponsor of the Three-Point Contest and will provide the prizes for the winners in different age and gender categories.
The ESBA Championship will take place on June 11-19 in the Croatian seaside resort of Poreč and will feature teams from all across Europe. The previous editions of the tournament were held in Liepaja in Latvia and Antalya in Turkey.