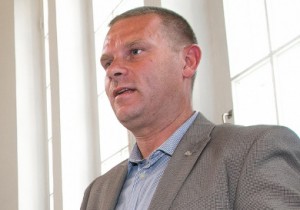 Dear basketball friends and participants!
I am delighted to extend my warmest greetings and a welcome to everyone attending the Baltic Cup 2015!
It is an honour to be the first city to host this event that gathers the best seniors` basketball teams from the Baltic states. I thank the organizers for their hard work and commitment in planning this tournament. I hope it is a the beginning of great tradition.
I recommend to take time between the competitions and sightsee. Everything in Pärnu lies within walking distance – sandy beach, boulevards, greenery parks, spectacular architecture, health tracks, cosy cafés, relaxation places. Pärnu has something for everybody.
I wish You success, inspiring impressions, fun, excitement and memorable tournament! Enjoy Your stay here and rejoice with us!
Welcome to Pärnu!
Romek Kosenkranius
Mayor of Pärnu