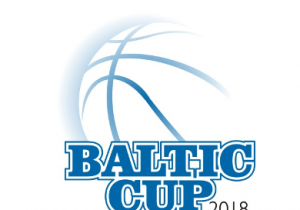 After thre editions of the Baltic Cup in three Baltic countries, Baltic Cup 2018 is back  in Estonia.
The competition brings together the best veterans' basketball teams from Estonia, Latvia and Lithuania, who compete for the Baltic Cup in different age and gender categories.
In 2018, the tournament will be held in Saaremaa on 25-27 May.
The right to participate in Baltic Cup 2018 belongs to the national champions of the three Baltic countries in the 2017-18 season. If a champion waives its rights to participate, the rights are then awarded to the runners-up.
Like last year's tournament will be the wildcard* system, which provides a possibility for teams from other countries to participate.
The Baltic Cup 2018 will have the following age groups:
Men's 35, 40, 45, 50, 55, 60, 65, 70, 75
Women 35, 40, 45, 50, 55
Competition format:
At least 2 teams have to apply in each age category, with a maximum of 4.
4-team format: Teams are playing Semi-Finals and the Finals:

Pair I of Semi-Final: Latvia vs Lithuania
Pair II of Semi-Final: Estonia vs *wild card;

3-team format: Teams play each other. Guests play in two days (one game per day), host team plays two games per day;
2-team format: Teams play each other (4×8 min) twice or only one full time game (by mutual agreement of parties)
* in case of non-defined situations, Estonian Organizer has rights to choose a competition format.
Game system: 4*8 min, FIBA rules.
Prizes: In each age group, the winner will be awarded with the Baltic Cup trophy, as well as special awards organized by the tournament sponsor.
---
Who can qualify for a *wildcard?
1) Teams from Finland as partners 2018;
2) If there are no teams from Finland, the teams from any country are acceptable;
3) If there are no candidates from other countries, a second team from the host country is acceptable;
4) If any of the teams from Estonia, Latvia or Lithuania refuses to participate, an additional wildcard will be available.