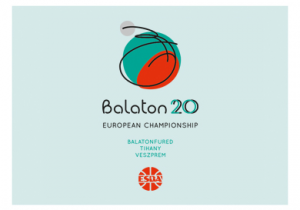 European Seniors Basketball Association is proud to announce its 6th Championship BALATON 2020.
For this time organizers invite you to visit beautiful country of Central Europe – Hungary!
The main host city will be Baltonfured, placed on the shore of the lake Balaton, 130 km from Budapest. Tihany and Veszprem will support this event.
The Championship will last for a total of eight days, taking place in the period of June 13-20, 2020!
Lake Balaton, the largest lake of central Europe, located in central Hungary about 80 km southwest of Budapest. It has an area of 598 square km and extends for 77 km along the southern foothills of the Bakony Mountains of Hungary. At it widest point, Lake Balaton measures about 14 km across. Its maximum depth is 11 metres. The Zala River provides the largest inflow of water. Water outflow is through the sluice gates of Siófok, toward the eastern end of the lake, and the entire contents of the lake are replenished about every two years.
Traces of these former lakes can still be seen in the configuration of Lake Balaton today, and the Tihany Peninsula—which projects from the northern shore, narrowing the lake to a width of 1.6 km — is the remnant of one of the dividing ridges.
Agriculture nevertheless declined in significance as a result of the development of the tourist industry in the second half of the 20th century. A number of watering places sprang up, notable among which were Siófok, on the southern shore, and Balatonfüred, on the northern shore. The town of Balatonfüred was also traditionally known for its medicinal springs. The oldest and best-known settlement is Tihany, noted for its museum and biological station.
We are very excited to invite you to Hungary!